Fragrances ✨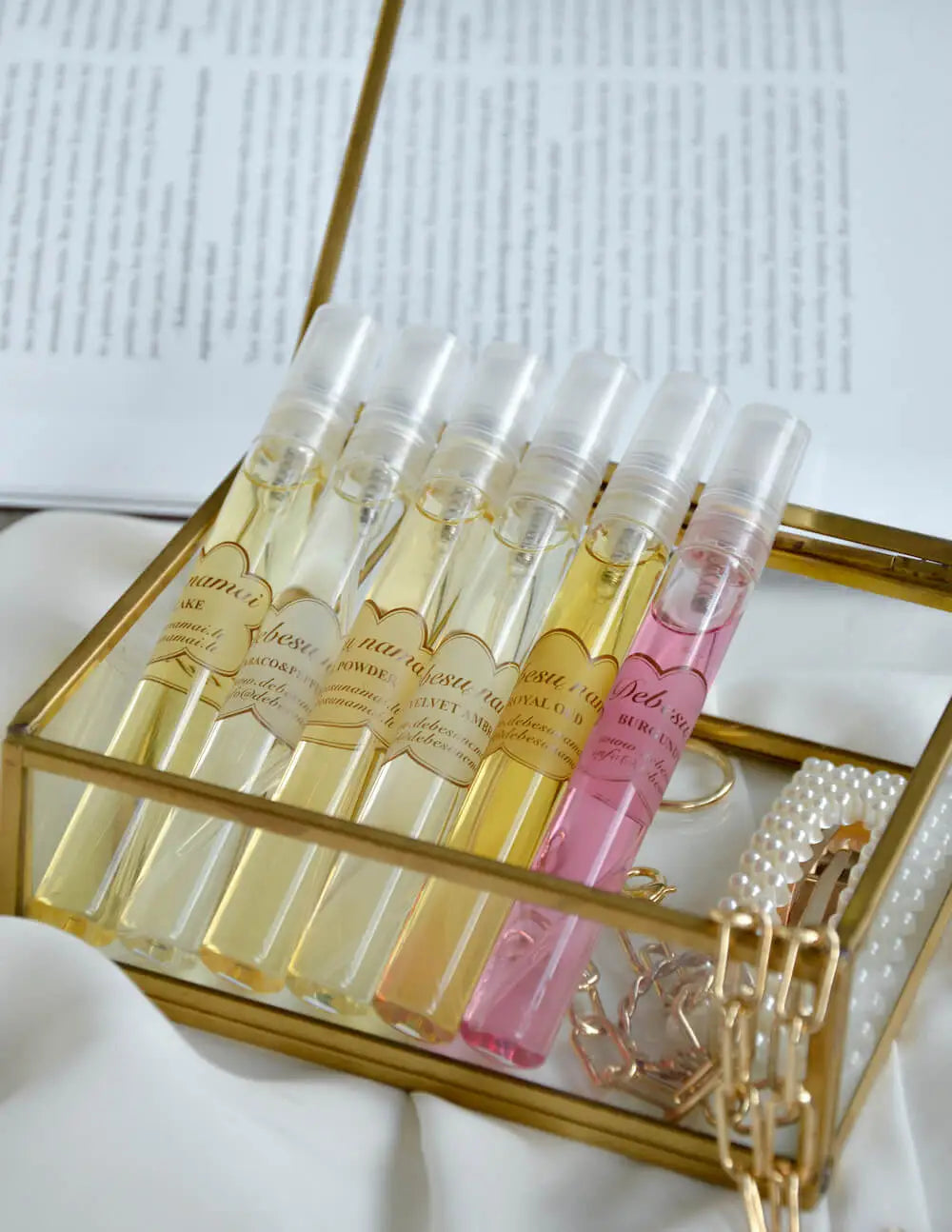 Burgundy grape

It is a luxurious aroma that smells of wines, saturated with tones of red grape, strawberry, blackberry, bourbon vanilla. It intertwines blackberry and blueberry extracts flavored with touches of pomegranate, bergamot, apricot... It's great that the wine is wonderful not only for tasting. It is wonderful to be able to feel it, talk about it and enjoy the aroma it gives off.
Pearl Powder

It is a very feminine and charismatic aroma surrounded by the exciting elegance of amber, cinnamon orange, cherry, cotton, jasmine, lavender, rose, vanilla, ylang, verbena flowers. Attractive and seductive, emphasizing a woman's unfading charm. The aroma wanders with soft notes of rose, and they are surrounded by warm accords of wood and musk.
Tobacco & Pepper mood

Mysteriously cozy luxury of bergamot, honey, coconut, cloves and passion, harmony and warmth of vanilla, cedar, amber, patchouli, as if the most beautiful feelings are intertwined. Refined and rich Habana tobacco, passionately imbued with the rich heat of oriental pepper, intertwines with a combination of ginger, orange, bergamot and cinnamon scents. A pleasant mesmerizing dance of aromas - the perfect tamdem!
Velvet Amber

It is an aroma that creates an oriental tone and a warm touch, in which the richness of wood, the velvet of sak and the softness of vanilla cashmere are luxuriously intertwined...
Royal Oud

It is an exclusive aroma of oud wood saturated with fresh bergamot blossoms intertwined with an exclusive whiff of myrrh. This is real oriental magic in your home...
French cake

These are cozy evenings at home, smelling of almonds, Madagascar vanilla, vanilla fruits, burnt sugar. Coconut, orchids, heliotrope, cocoa blend, highlighted by tangerine, cinnamon and nutmeg. It's like steaming sweet French pastries.
Fragrance Supplements
Regular price

Sale price

€6,00

Unit price

per

Regular price

Sale price

€9,00

Unit price

per

Regular price

Sale price

€21,00

Unit price

per