Ms Rose's Stories
Burgundy Grape - this is a luxurious aroma that smells of wines, saturated with tones of red grape, strawberry, blackberry, bourbon vanilla. It intertwines blackberry and blueberry extracts flavored with touches of pomegranate, bergamot, apricot... It's great that the wine is wonderful not only for tasting. It is wonderful to be able to feel it, talk about it and enjoy the aroma it gives off.
French Cake - these are cozy evenings at home, smelling of almonds, Madagascar vanilla, vanilla fruits, burnt sugar. Coconut, orchids, heliotrope, cocoa blend, highlighted by tangerine, cinnamon and nutmeg. It's like steaming sweet French pastries.
Pearl Powder -Feminine, bright and characteristic aroma. A bouquet of flowers wrapped in the luxury of cashmere. Expressive bergamot accentuates the sweet floral aroma. Iris and vanilla cover the floral accords with notes of creamy caramel. The duet of Moroccan jasmine and lily is complemented by the aromas of pink peony flowers. Ebony and ambergris intertwine with musk and patchouli, creating an exceptionally luxurious and unforgettable aroma.

Royal Oud – this is the exclusive aroma of oud wood richly saturated with fresh bergamot flowers, interwoven with an exclusive and mysterious whiff of myrrh. This is oriental magic and luxury in your home...
Tobacco & Pepper mood - mysteriously cozy luxury of bergamot, honey, coconut, cloves and passion, harmony and warmth of vanilla, cedar, amber, patchouli, as if the most beautiful feelings are intertwined. Refined and rich Habana tobacco, passionately imbued with the rich heat of oriental pepper, intertwines with a combination of ginger, orange, bergamot and cinnamon scents. A pleasant mesmerizing dance of aromas - perfect tamdem!
Velvet Amber – it is an aroma that creates an oriental shade and a warm touch, in which the richness of wood, sak velvet and the softness of vanilla cashmere are luxuriously intertwined...
ATTENTION: Spray home fragrance in a glass bottle. Highly flammable liquid and vapor. Store at 5*C-25*C, away from direct sunlight, open flames, sparks, hot surfaces or other ignition sources. Avoid contact with skin or eyes. May cause allergies. Keep out of the reach of children. In case of contact with skin or eyes, wash immediately with plenty of water, if necessary seek medical attention. The bottles have a screw cap, so it is recommended to store them vertically and in a dark place. Spirit-based liquid may react with soluble surfaces. The fragrances are intended only for perfuming RoseStories decorations.
Enjoy using it.
Regular price
Sale price
€6,00
Unit price
per
Sale
Sold out
Materials

Spray home fragrance in a glass bottle
Supervision

When the scent has weakened, we suggest purchasing a spray scent refill (a 3ml miniature is included with each order).
For a more intense smell, spray the scent supplement on the cushion 🌹
View full details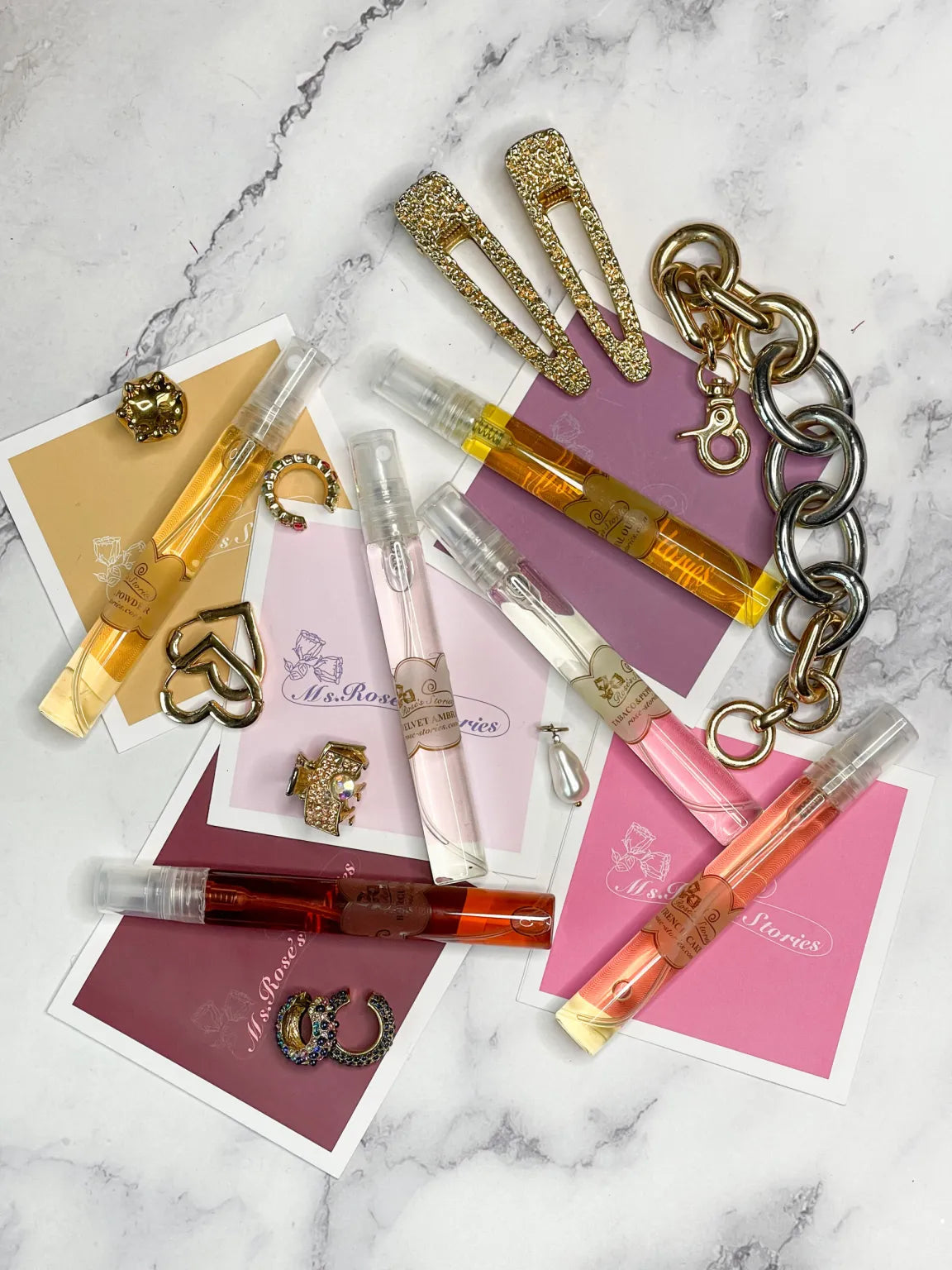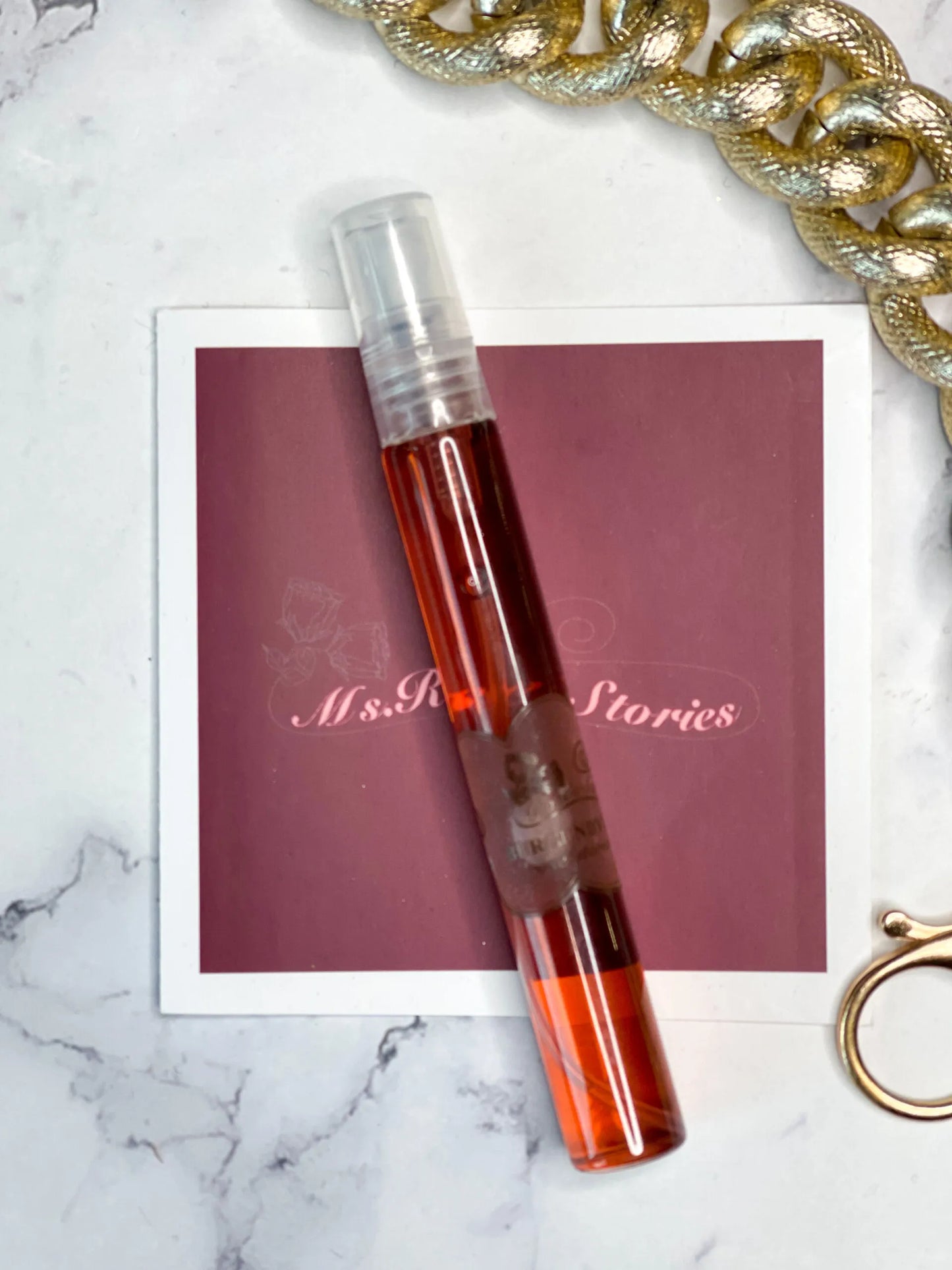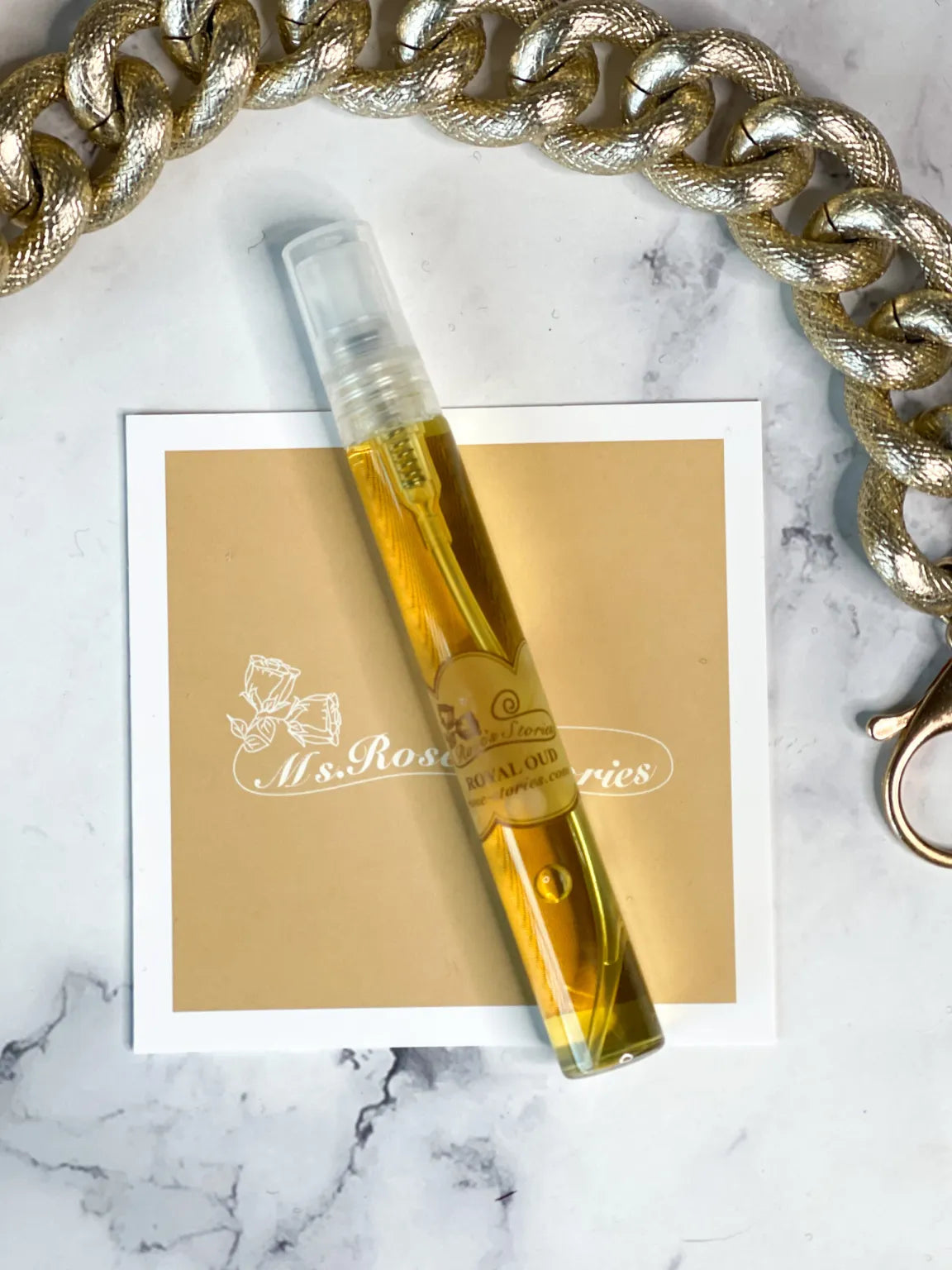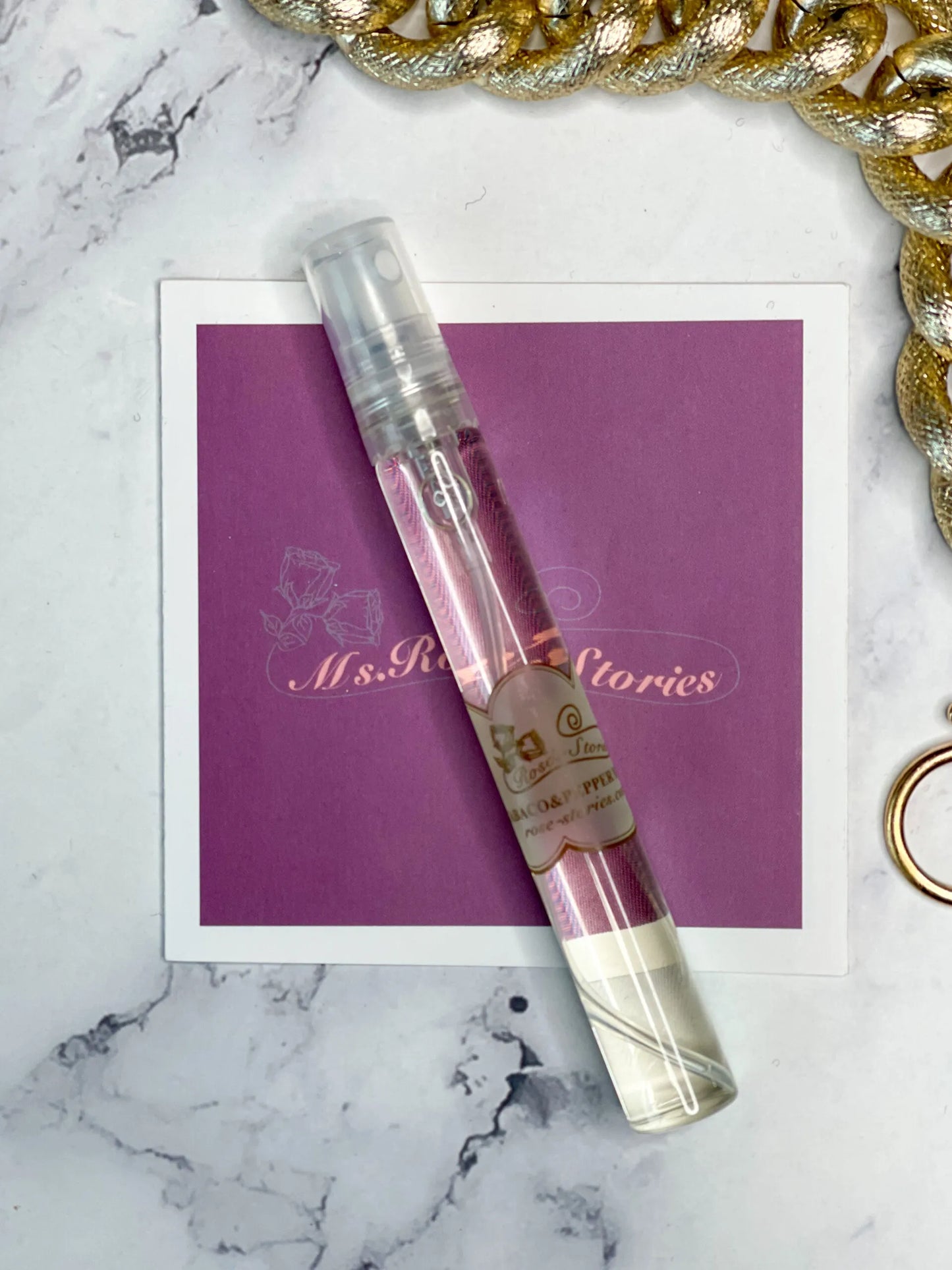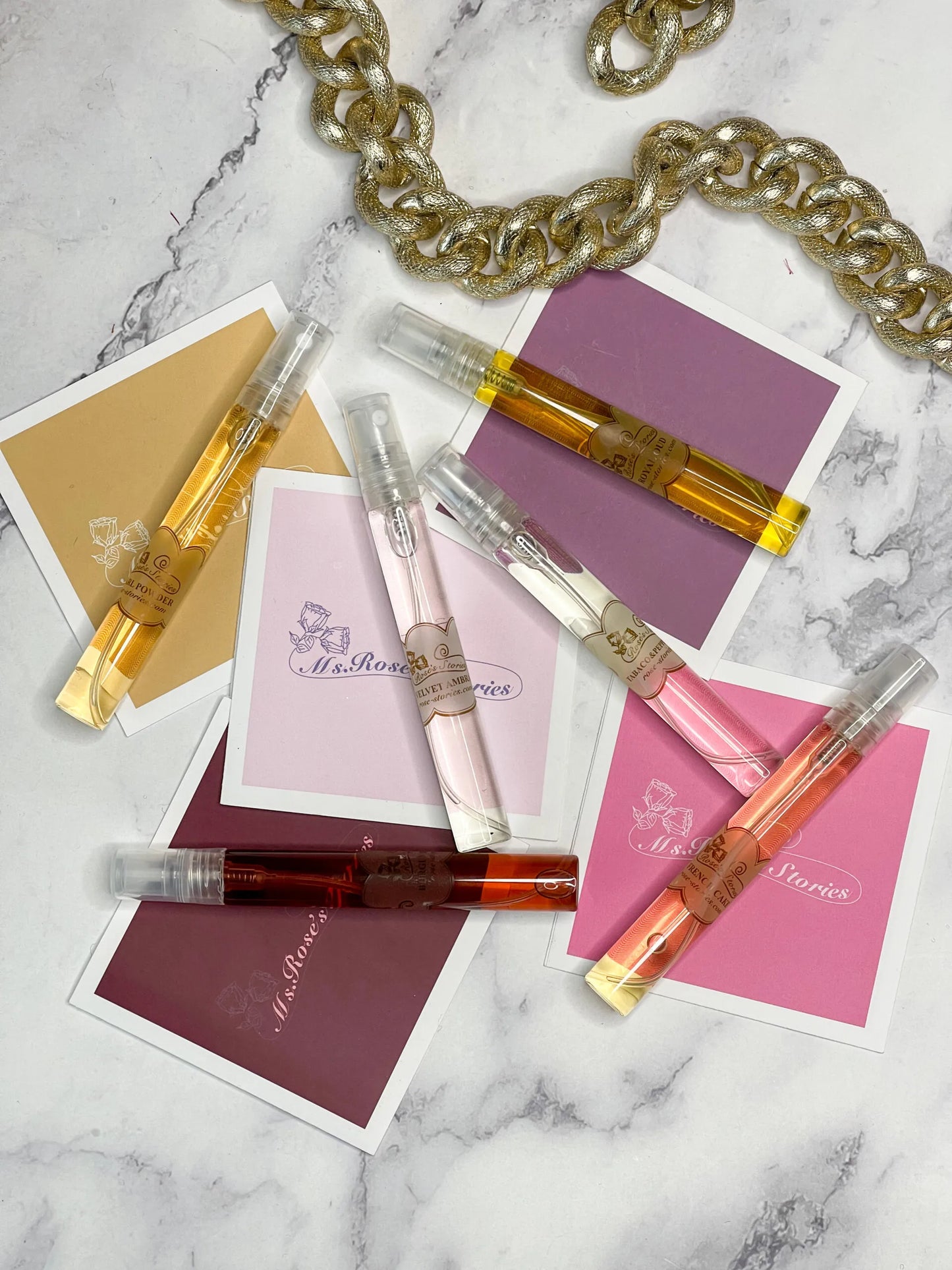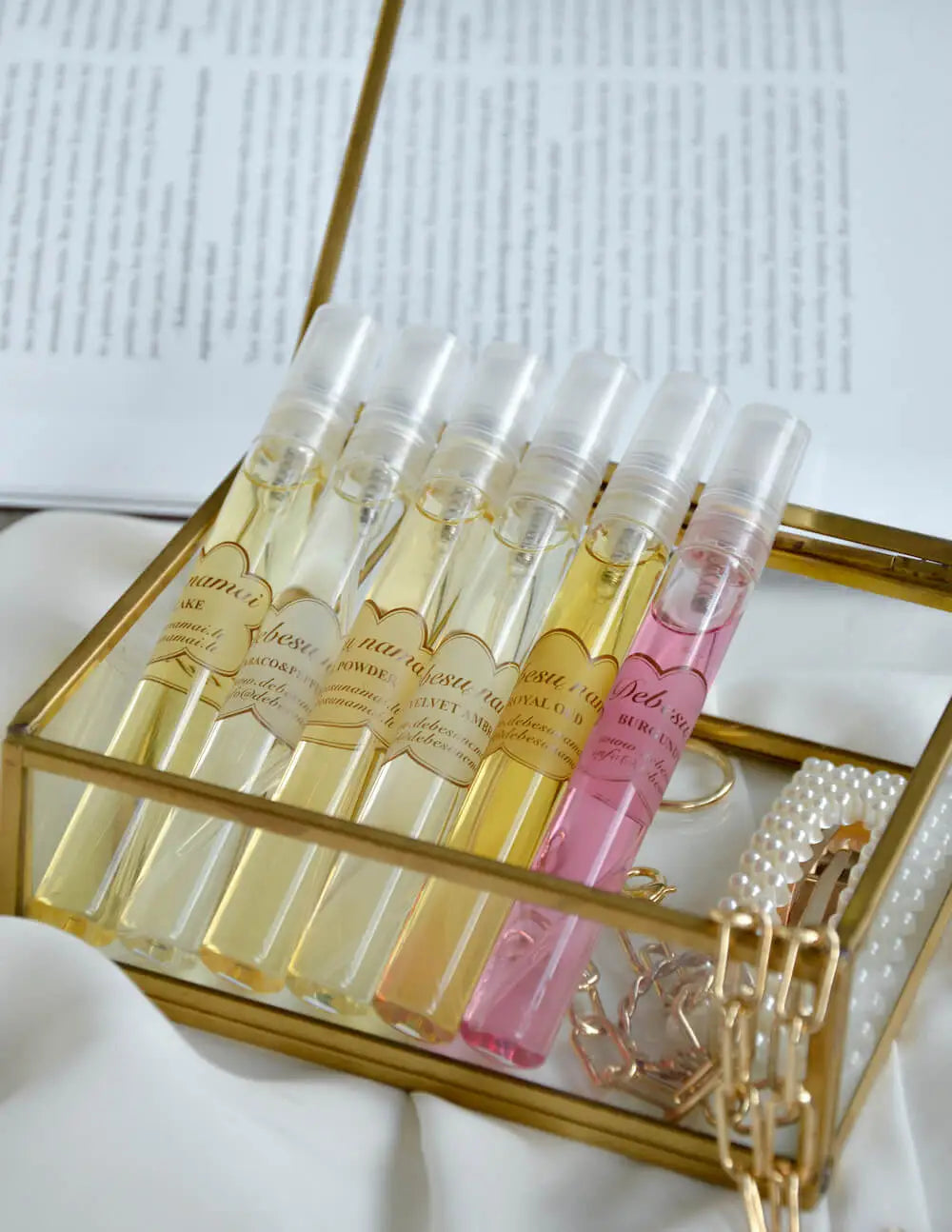 About smells
Each Ms. Rose's stories is unique, and the fragrance collection is made so that everyone can find their favorite scent. If you don't have your favorite scent yet, we invite you to take a look at the scent descriptions ❤️
Fragrance descriptions